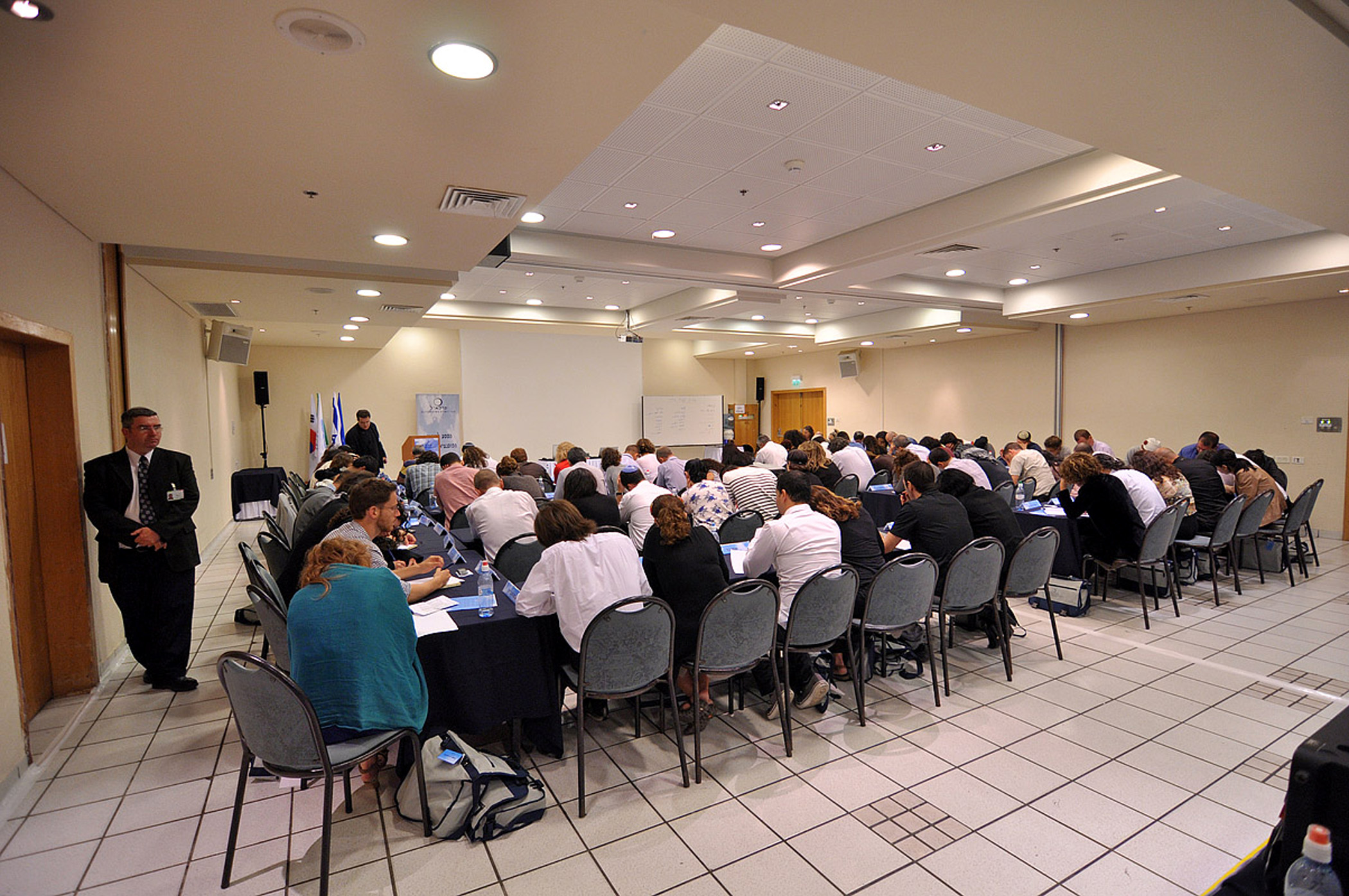 Beginning in 1998, Michael has closely collaborated with National Insurance Institute's (NII) Rehabilitation Division to provide rehabilitation patients an opportunity to take part in a Michael course that includes a variety of subject areas and is taught using the Michael method of instruction. Participants partake in a unique experiential process that significantly improves the course of their rehabilitation and increases their independence. The course serves as a springboard for re-joining the job market as well. In parallel to the course, the NII operates an array of professional training courses, where the methods learned in the Michael course affords participants with an advanced skill-set for quality, rich learning that is applicable to any discipline.Considering the specific needs of course participants, we place particular emphasis on strengthening self-confidence, developing practical learning skills, improving memory and mathematical thinking, as preparation for academic studies and more.Course graduates report feeling better in general, and improvements in their self-confidence and ability to set objectives.

"From the feedback we received over the years from rehabilitation patients who took part in Michael workshops, I understand that their exposure to content from a multitude of fields of knowledge and their return to a planned daily routine, forced them to "get out of their pajamas". Homework tasks serve as practice in anticipation of returning to "the classroom", that has since been forgotten, help them to acquire skills and offer a positive learning experience, correcting earlier experiences had while attending various past educational frameworks.With the attentive ears of instructors, and the full support of a "group of equals", the course allows participants to touch their inner-selves, elevates their lost self-confidence and enhances their belief in themselves and in their capabilities."   Rehabilitation worker, National Insurance Institute, 2007.

Typical courses schedule
‍
Children 5-6 graders (grammar school): 36 hours
12 weekly or 24 bi-weekly sessions.
Children 7-9 graders (middle school): 45 hours
15 weekly or 30 bi-weekly sessions.
Teenagers 10-11 graders (High School):  45 hours
15 weekly or 30 bi-weekly sessions.
Adults Program open for public: 30 hours
10 weekly sessions.
Corporate and institutions: programs are tailored made according with the specific customer's needs and allocated time. Typical programs are ranging from 1-7 full days or a few half days. In some cases, the full Michael Course is also delivered to a selected group of employees.