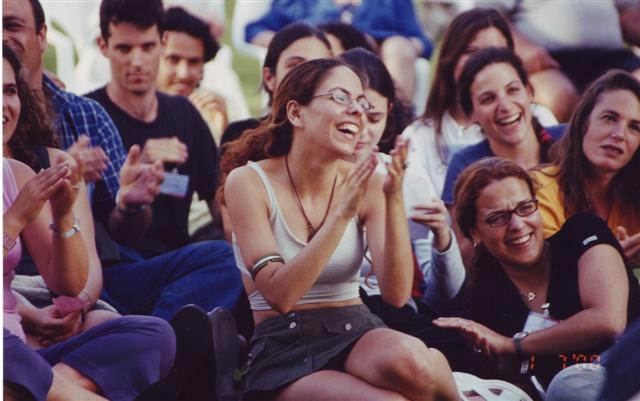 The junior high study program offers a rich, immersive experience and includes over 70 fields of study adapted to the needs of 7th – 9th grade students. In the program, we emphasize many areas, including: improving reading skills for better high school readiness; developing a curiosity for subjects not taught at schools; enhancing English learning skills, including vocabulary, grammar and writing; exposure to art and to personal expression through art; developing mathematical thinking; memory development and improvement: and much more. Beginning in 1995 and through to the present, tens of thousands of junior high school students, alumni of the course, have improved their academic achievements, developed their creative thinking capabilities and were exposed to a wide variety of fields of interest and knowledge.

School principals, grade level and social head- teachers and parents - we invite you to contact us to coordinate an introductory meeting with a Michael instructor.

Typical courses schedule
‍
Children 5-6 graders (grammar school): 36 hours
12 weekly or 24 bi-weekly sessions.
Children 7-9 graders (middle school): 45 hours
15 weekly or 30 bi-weekly sessions.
Teenagers 10-11 graders (High School):  45 hours
15 weekly or 30 bi-weekly sessions.
Adults Program open for public: 30 hours
10 weekly sessions.
Corporate and institutions: programs are tailored made according with the specific customer's needs and allocated time. Typical programs are ranging from 1-7 full days or a few half days. In some cases, the full Michael Course is also delivered to a selected group of employees.