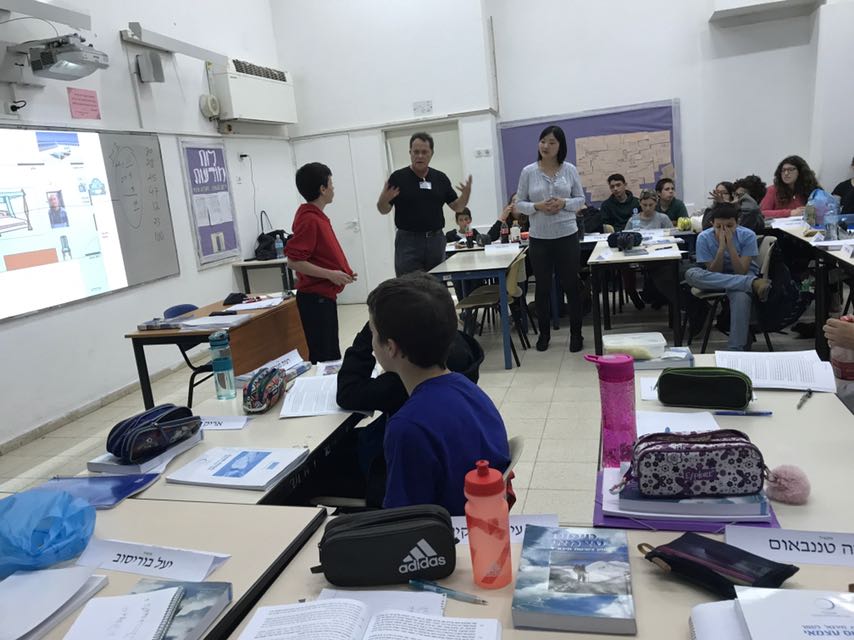 The program of study has been tailored to the needs of high school students in grades 10 – 12. The program is designed for all schools and all sectors of society. We have made it our goal to offer students a rich, deep, unique and original course, that includes improving learning skills and preparation for higher studies. As with all Michael courses, we emphasize subjects and skills critical to the given age group and to the learning needs of the students. For example: improving learning skills in preparation for matriculation exams; developing modern mathematical and scientific thinking; memory enhancement techniques; developing a sense of personal and social responsibility.
‍
Program Format: 14 – 15, study sessions of 3-4 full hours each, over a period of two weeks (depending on the specific course offered). These courses can be held anytime from September to December or February to June. In addition, concentrated courses may be held during the summer vacation, in a format of 4 - 5 study days per week, over a period of two weeks. Classes are held in school classrooms.School principals, head- teachers and parent committees – we invite you to contact us to coordinate an introductory meeting with a Michael instructor.

Typical courses schedule
‍
Children 5-6 graders (grammar school): 36 hours
12 weekly or 24 bi-weekly sessions.
Children 7-9 graders (middle school): 45 hours
15 weekly or 30 bi-weekly sessions.
Teenagers 10-11 graders (High School):  45 hours
15 weekly or 30 bi-weekly sessions.
Adults Program open for public: 30 hours
10 weekly sessions.
Corporate and institutions: programs are tailored made according with the specific customer's needs and allocated time. Typical programs are ranging from 1-7 full days or a few half days. In some cases, the full Michael Course is also delivered to a selected group of employees.