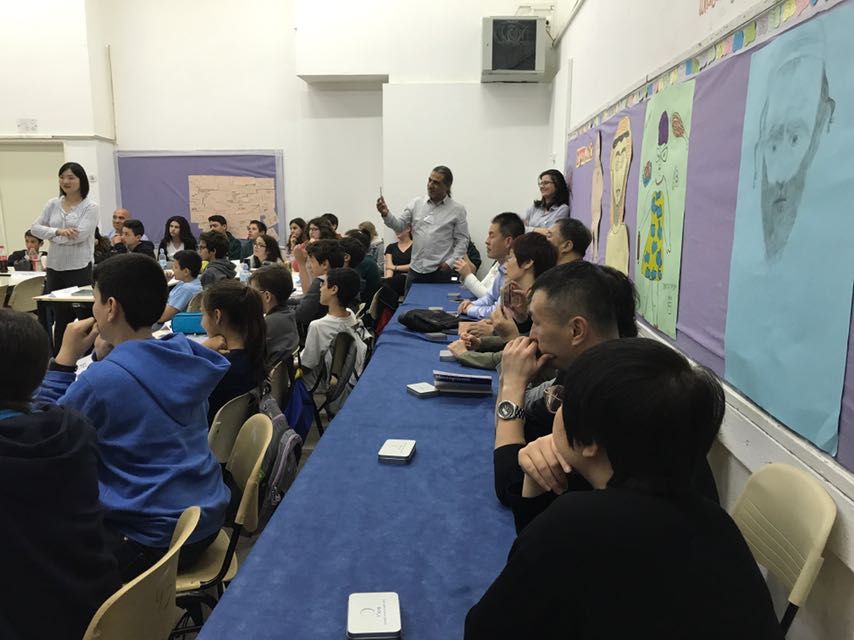 A program adapted for students in pre-academic preparation programs. The course is offered within the framework of preparatory programs and colleges throughout Israel. Within the course, we emphasize the strengthening of learning skills with an academic orientation. Students are exposed to a wide range of fields of knowledge, such as: nanotechnology, quantum theory, the Gaia theory  and more. Additional course topics include: improving English learning skills and memory retention; vocabulary and grammar; developing modern mathematical and scientific thinking; developing self-learning discipline and striving for excellence.

‍



The course is offered in two formats: a short course of 8 study sessions of 4 full hours each, 32 academic hours. The broader format consists of 14 study sessions of 4 full hours each, 56 academic hours. Courses are held between the months of September and December and between February and June. Summer courses are offered in a concentrated format of 4-5 sessions a week over a two-week period. Studies take place on site at the preparatory program facilities.

Pre-academic preparatory programs and pedagogical managers – we invite you to contact us to coordinate an introductory meeting with a Michael instructor.

Typical courses schedule
‍
Children 5-6 graders (grammar school): 36 hours
12 weekly or 24 bi-weekly sessions.
Children 7-9 graders (middle school): 45 hours
15 weekly or 30 bi-weekly sessions.
Teenagers 10-11 graders (High School):  45 hours
15 weekly or 30 bi-weekly sessions.
Adults Program open for public: 30 hours
10 weekly sessions.
Corporate and institutions: programs are tailored made according with the specific customer's needs and allocated time. Typical programs are ranging from 1-7 full days or a few half days. In some cases, the full Michael Course is also delivered to a selected group of employees.